Rory played with Redhill Road for about a decade. They recorded three do-it-yourself albums of his songs: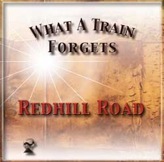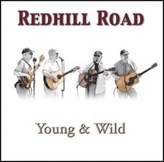 Rory's influences include early Springsteen, Jackson Browne, James Taylor, Van Morrison and Steve Forbert.
The guys in RCB also play and record with Dan Shields as
the One Shot Band
.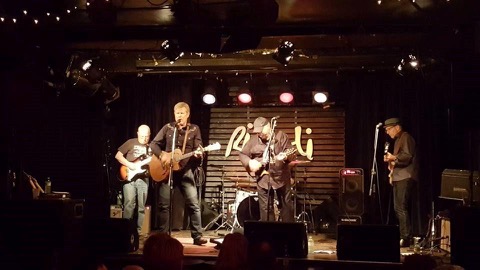 - OSB on stage at the Rivoli in Toronto
Rory co-wrote, arranged, produced and recorded music for feature film and television shows and worked in TV as a sound recordist and audio post production engineer. He also taught recording and audio post to film students at Humber College.
Places the bands have played
:
• Relish Bar & Grill in Toronto and the Moonshine Cafe in Oakville.
• Redhill Road filled Hugh's Room for their second CD release party, headlined the Mississauga Fall Fair and played a number of community events at the Bradley House historic grounds in Mississauga.
• Other headline shows: the Black Swan Pub in Burlington; the Oasis Bar & Grill in Cobourg; the Lynden, Ontario Canada Day festival; the Free Times Café, Ten Feet Tall, the Ben Wicks and Feathers pubs in Toronto; the Crown & Phoenix in Richmond Hill. Benefit appearances at the Lula Lounge, the Rivoli, the Horseshoe Tavern in Toronto and the McIntyre Theatre at Mohawk College in Hamilton. Annual appearances as the musical guests at the Humour Conference in Hamilton, Ont.